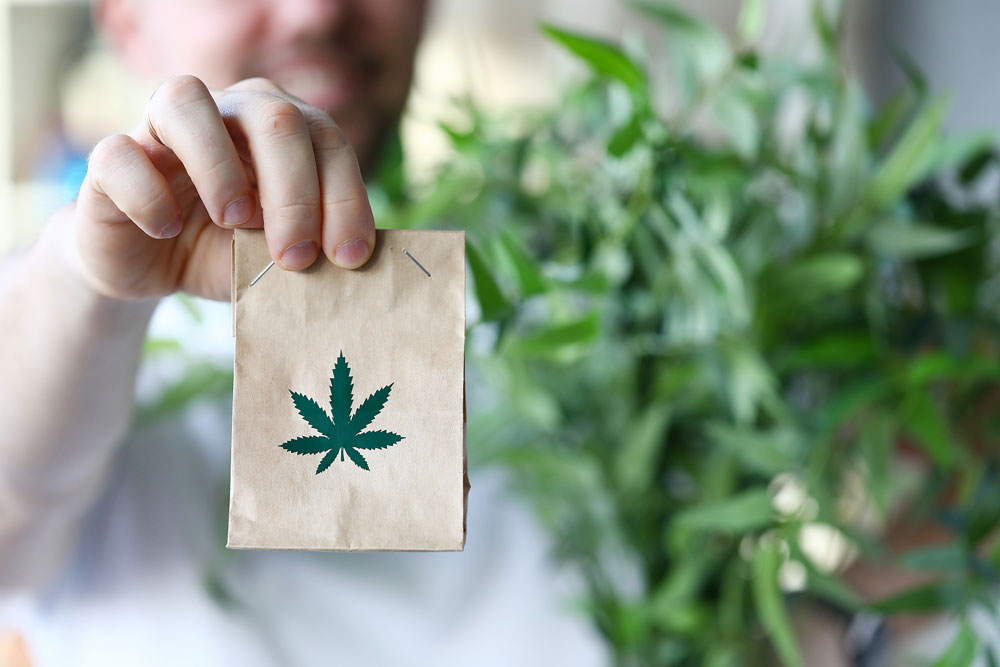 Marijuana is still not fully legalized by some states and countries. In fact, only a few countries are open to the legalization of marijuana consumption either for recreational or medical purposes.
In addition, if you have been purchasing marijuana seeds online, there might be a one-time that you might get busted for buying seeds and cultivation or usage especially when it is banned in your country. You need to ensure that your crops are safe and secure all throughout their growing durations.
The first thing you need to secure is to take good care of the pungent smell, which is normally linked to the marijuana strains. Now, if you are living in an apartment or your place is surrounded by people around you, you may need to think twice. This is not only to secure yourself, but also for your friends and family. So you better think it over before cultivating marijuana.
So we have prepared this article to help you on how not to get busted for ordering seeds from marijuana or not get busted from totally possessing marijuana in general. Information provided here is based on several studies and interviews from people ensuring that these tips serve useful and practical purposes.
Ordering Marijuana Seeds Online Safely
We have heard bad remarks from customers to several seed banks referring to marijuana products they bought such as the following:
Sold bad seeds
Bad customer services
Scamming clients
Poor or no guarantee
As a customer, it can't be helped to feel and say these things especially if the products they have been sold to were of poor quality. This is why it is important for customers to be wise and make your thorough research when ordering online. However, if you feel that research is not enough, here is the checklist of what other things you need to consider doing before making your purchase online so as to avoid getting busted for ordering seeds online.
Checklist:
Check the laws of your country
Place a small order
Try to separate or divide your order
Decide on a safe and discreet payment method
Use a different name for your identity
Do not your your personal or business email address
Use a PO Box to deliver your shipment
Try to use a different shipping address
Pick a shipping method that does not require your signature
Country Laws
Each country is different and while the law is ever evolving in a fast manner especially when the marijuana industry is shifting. But, the marijuana seeds are not. It is, however, possible to buy seeds from another country and have it delivered to your door.
Placing An Order in Small Amount
When placing an order of marijuana in seed banks that you often make purchases on, then it is not much of a problem. It can be a problem for first-time buyers. So what you will need to do is buy in small amounts. The possibility of getting busted when you are buying in small amounts is slim. This will also help you verify the credibility of the seed bank as well as the quality of seeds they sell.
Dividing the Orders
If you are planning on purchasing multiple seeds, it is recommended to divide your order. Say for instance, when you are placing a small order of different strains, place an order in different time intervals and in small amounts from different suppliers. Should one of the packages get lost, at least you would not lose all of the seeds.
Choose A Safe and Discreet Payment Method
Online payments these days using credit cards are now safe to transact. In fact, most of the marijuana seed banks are accepting credit cards using an external gateway. As soon as the transaction is done, the payment processor then destroys the customer information to keep it safe and discreet.
However, if you are unwilling to use a credit card, which is understandable for most customers, then there are still other payment options available for online purchases such as bitcoind, COD, and bank transfers.
Using a Different Name
Never use your real name to connect to any marijuana-related products and choose to order without a tracker so that you do not have to sign the post once your order has arrived at the location. In cases like these, always choose a different name, initials, or an abbreviation at the specified postal address.
Other Change in the Information for Impossible Tracking
Along with the change of name, you can make use of a different email address that is not associated with your personal and business information. You can also opt to use the PO Box address or if you can find a different shipping address. For security, the best option is to use the PO Box.
When ordering marijuana seeds and other marijuana products in order to prevent any trace and get busted for ordering seeds.